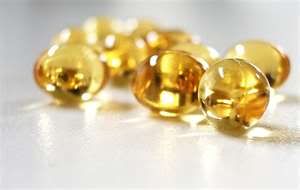 Of course we all want flawless skin. Photoshop is not yet available for the naked eye and not everyone can afford pricey dermatologists or trips to a spa for regular facials. A proper Skin Care regimen is your first step to ensuring beautiful, healthy, radiant skin.
Determine your skin type---dry, oily or combination and invest in a great facial cleanser, astringent moisturizer and facial scrub. It is important to wash your face daily, especially prior to going to bed. Though some makeup can be removed with a gentle cleanser it may also be important to use a makeup remover to ensure the makeup you are wearing does not get trapped in your pores. Follow with the astringent and then the proper moisturizer. Use your facial scrub every other day for deep cleansing.
Clinique (www.clinique.com) is a very great skincare line with a vast range of products for all skin types as well as makeup that is safe to use on your face daily. Clarins (www.clarins.com) is also a great product line for daily skin care. Mario Badescu (www.mariobadescu.com) is recommended for more problem skin conditions such as severe acne and age-defying products. If you find these products are too costly try Purpose Gentle Cleansing Wash that can be found at any drugstore. It is as gentle as washing your face with water and won't dry your skin. Follow with Witch Hazel as an astringent and Pure Vitamin E Cream as a moisturizer.
It is important to add a Vitamin E supplement to your daily regimen. Vitamin E is your secret weapon to ensure healthy, youthful looking skin, along with drinking plenty of H20 and fluids low in sugar. Avoid Sodas. What you do for your skin both externally and internally is of equal importance.
Basic Lifestyle Changes are the next steps to improve your skins overall appearance.
Get plenty of rest. Your skins natural renewal process happens while you sleep. Sleep deprivation can lead to an increase of breakouts as well as eye puffiness and dark circles. Make sure you allot yourself the proper rest your body needs to rejuvenate your skin.
Exercising regularly will give your skin a healthy glow. It is revitalizing, energizing and provides a circulation boost for the entire body. If your skin is not treated properly prior to and following a work out you will promote breakouts. Never workout while wearing makeup and always cleanse your skin immediately following a workout. Exercising also relieves stress---and stress is a known cause for breakouts.
We all tend to be stressed at times---but too much stress will lead to breakouts. Find a stress reliever that works for you whether it is yoga, meditation, taking a walk or listening to music. If you find yourself in a stressful situation take a moment to inhale deeply through your nose, hold it for two seconds and exhale slowly out your mouth. Green Tea is also a known stress reliever as well as a balanced diet.
If you wear makeup, find a product that is non-comedogenic . Non-comdogenic makeup products have been shown to reduce blemishes. Use a tinted moisturizer as daily coverage or a powder foundation instead of a liquid foundation. Liquid foundations are prone to clogging your pores after being worn for hours. Also, make sure you clean your makeup brushes after each use. Try Sephora's Daily Brush Cleaner ($6 www.sephora.com)
Life gets busy, and our days may be long and strenuous. But a daily skin care regimen and a few simple lifestyle changes will ensure you have healthy, flawless skin to be envied. So pull out your laptop, start shopping for the right products that fit you. Take nice long walks, carry a large bottle of water with you everyday and don't forget your Vitamin E.